Bitcoin prices broke above resistance levels through the last trading session, briefly peaking above $1200 levels. Back to back buy orders keep leading markets with a bullish mood being the major component of the day's trading activity. Up till now, selling pressure has failed to cause a price fall amid the current sentiment, although resistance at $1200 levels seems to be gaining strength once again even after the breakthrough.
Major Signals
Prices kept rising slowly but steadily through the day, with the peak even reaching above $1200 after rising from a bottom of $1110 levels
Selling pressure has only had an effect on markets after the peak was reached
Resistance appears to be regaining strength at $1200 levels after the price peaked at this level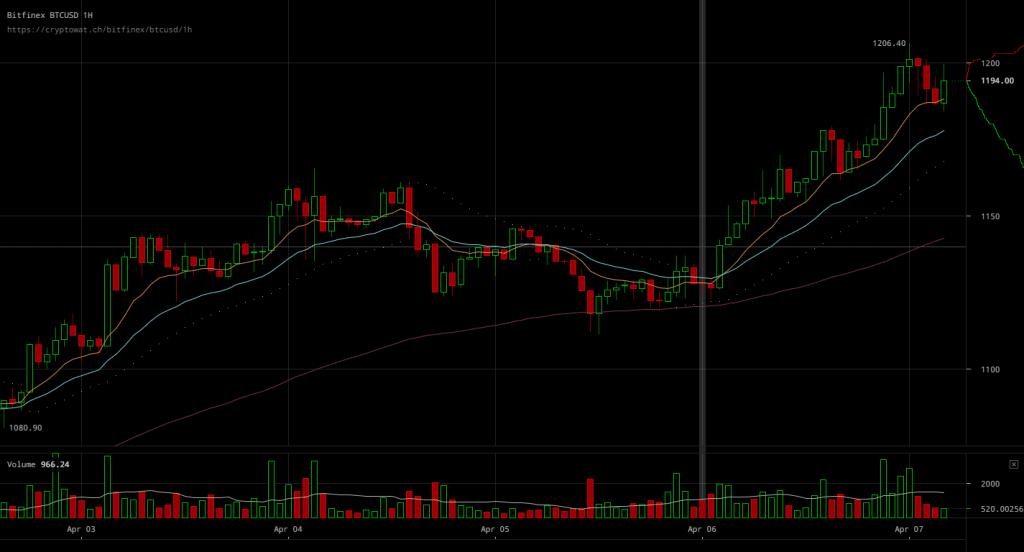 Bitfinex BTC/USD charts are showcasing how the market mood is going through a turnaround. As prices kept rising from the recently reached low of $1110, markets saw a price rise of almost 5% through a single day in the more recent trading session. What's remarkable is that recent development take place amid trading volumes that are especially high, and yet prices more upwards with back to back buy orders.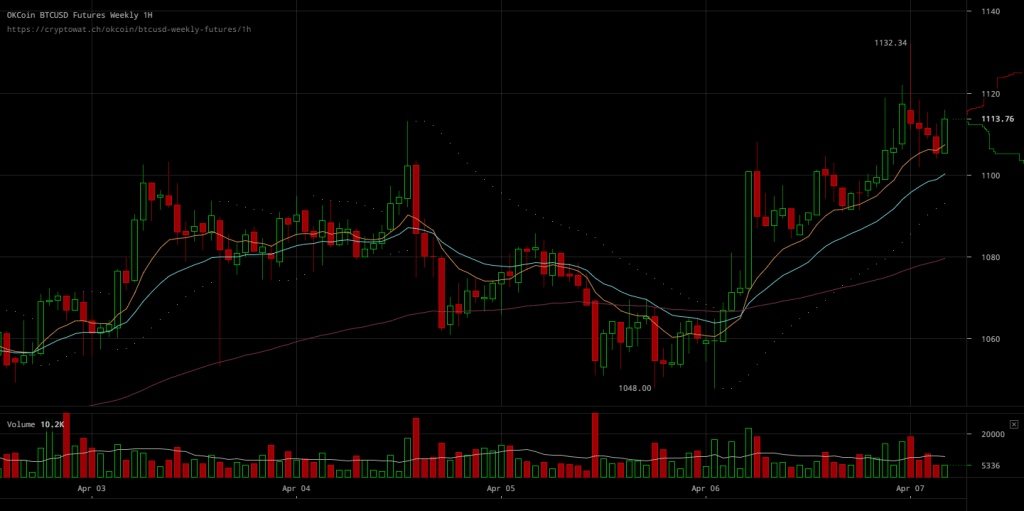 OKCoin BTC/USD weekly futures charts showcase a growing divide between futures rates and live BTC/USD prices, as it becomes more apparent that futures traders might be losing trust in the market's current potential. Traders might be expecting a bubble to pop while bitcoin markets are trading around levels reached after a 5% 24 hour high.
All in all, markets proved that it wouldn't be hard to break out of the bearish sentiment pulling prices down. The recovery is so far being followed by an explosive price rise, sending BTC/USD rates to break through levels that were so far dubbed as resistance. As of now though, resistance seems to be gaining quite a bit of strength as support remains weak, something signaling that traders might believe the price rise could only go so far for now.