While trading volumes aren't remarkably higher than normal, BTC/USD price rates surged above $790 and it doesn't seem like there's major resistance for a further price rise above this level. So far, Buying pressure has even managed to keep the price close this level.
Major Signals
Selling pressure seems to have been "on hold" ever since the markets exited the recent sideways trend.
Buying pressure has kept pushing the price at levels above $790 throughout the latest trading session.
While the spike came from a large buy order, the outcome's reception seems to have been great by traders, who welcomed the break through resistance.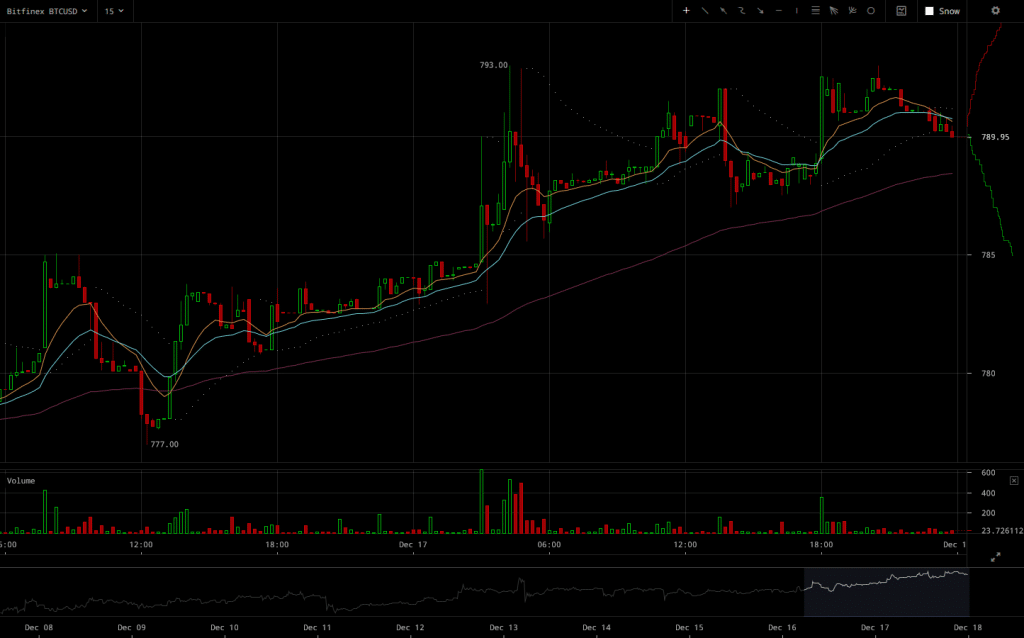 Bitfinex BTC/USD charts make it apparent that the market's sentiment has turned away from being bearish for good. An upward spike in the price was welcomed by a further rise in the price, and swift recoveries from profit taking. Once could say that the market is showcasing its intent to push the price up further.
Of course, large sell orders and volatility are something to be expected after a market breaks through resistance, yet it's worth mentioning that so far BTC/USD markets have been doing great at countering such factors after reaching $790 levels.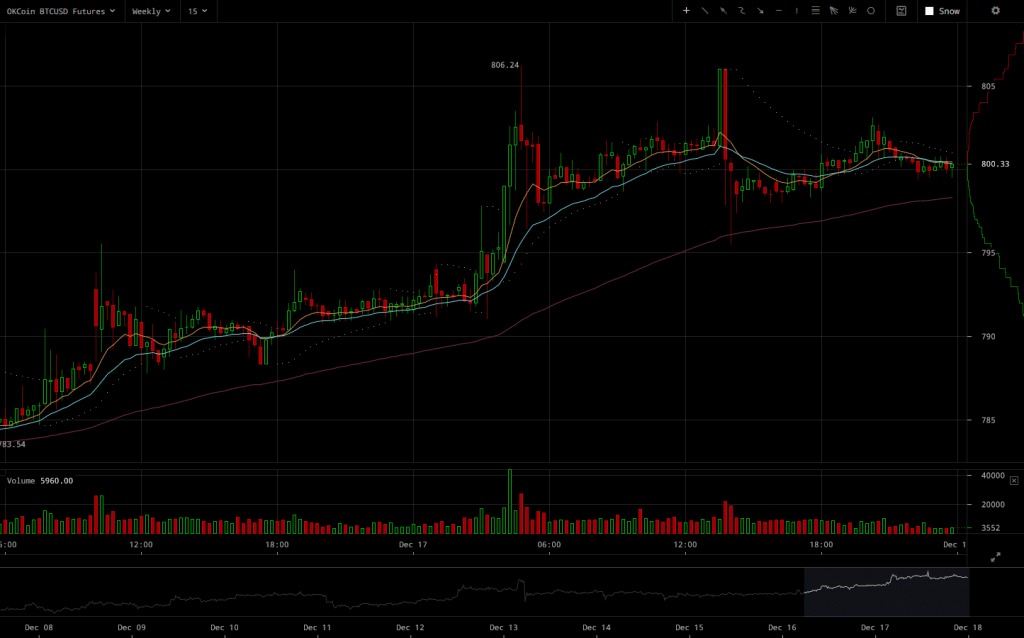 Traders in futures market share the optimism yet are cautious enough to rush following through upward spikes with the same excitement. As seen in the above OKCoin BTC/USD chart, futures traders tend to be a bit trigger happy with large sell orders on live BTC/USD markets while not getting easily excited by upward spikes.
Overall, the recent price spike has received a remarkably positive reception, and the markets sentiment seems bullish. Yet, the fact that futures traders don't seem to be sharing the excitement at the same level live markets do is a bit worrying. Perhaps some traders are not ready for levels at $790 yet, but it's up to the market to determine if they'll be sustained.