Bitcoin markets continue being under strong selling pressure as trading volumes have kept going up while prices drop. Sell offs are becoming more significant through time with prices dropping well below $1100 levels through today's trading session. This mood of overall pessimism is apparently taking bitcoin markets by storm in the last few hours.
Major Signals
The price fall that's been going on for a few trading sessions now doesn't seem to be taking any breaks
BTC/USD rates dropped below $1100, down below $1070 levels with selling pressure still being strong
Sizeable back to back sell orders are swift in eating through support and outpacing any potential upward swings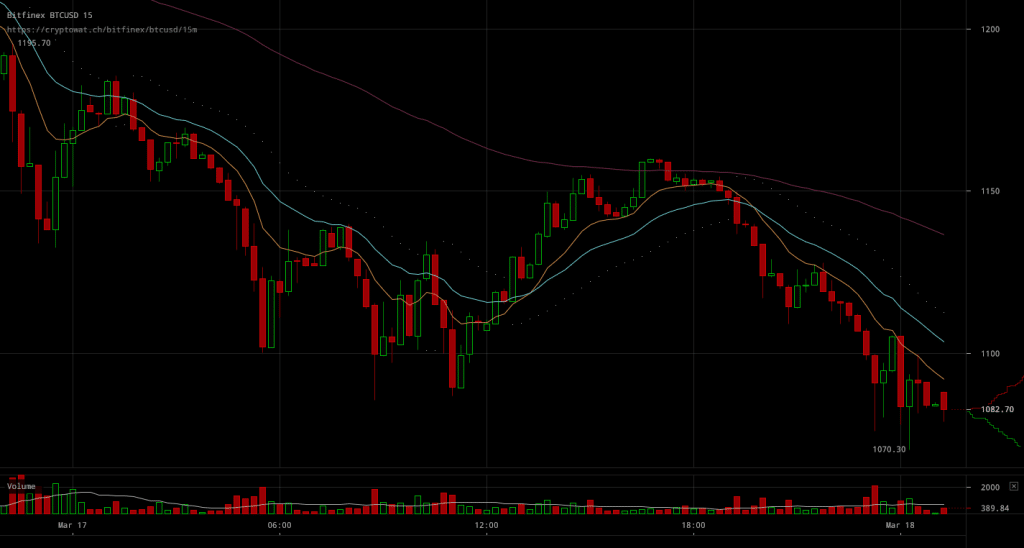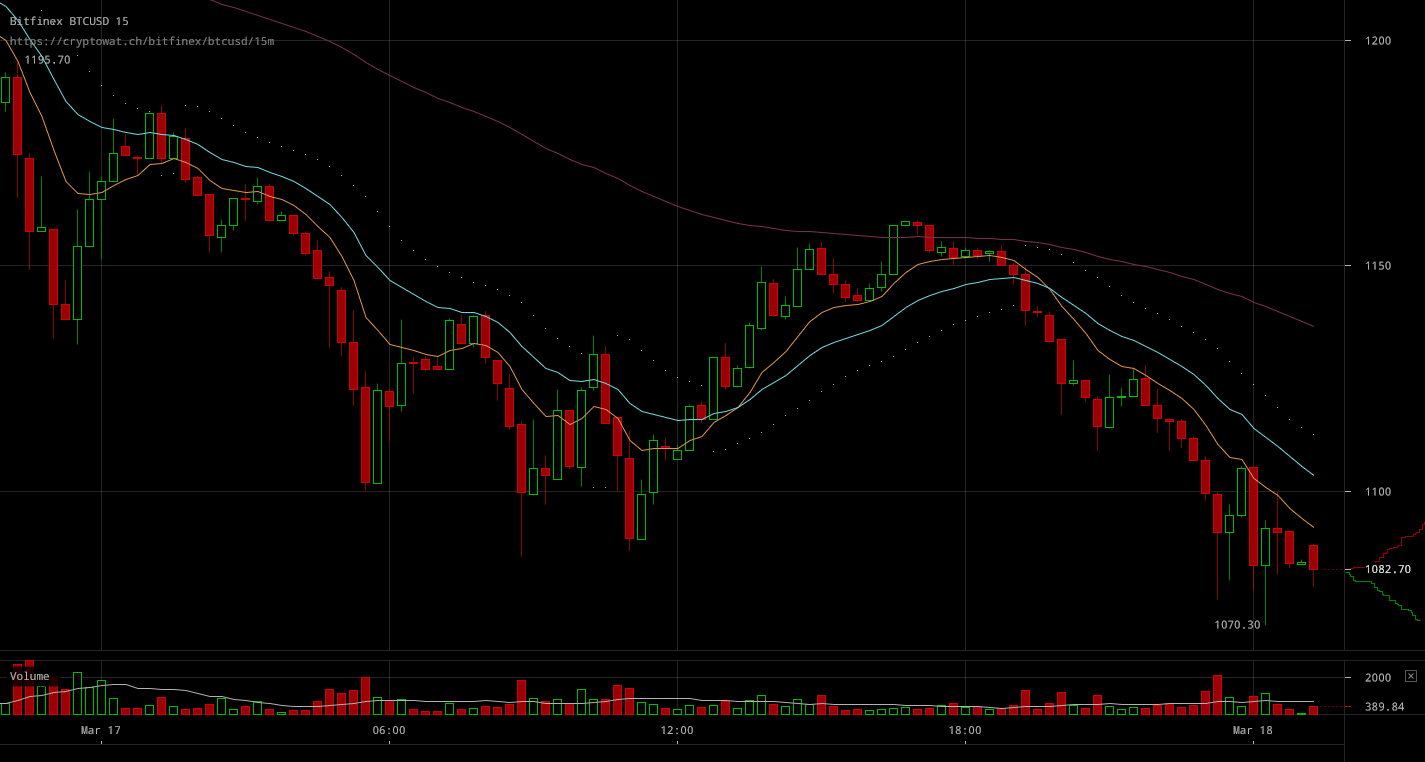 Bitfinex BTC/USD charts show that the downturn never really stopped as the bearish market sentiment still rages on. A few traders appear to be counting on more positive developments, yet the market's overall sentiment doesn't allow for much -if any- influence of upward swings to be long lasting. Overall, the fact that selling pressure has been so immersive probably doesn't give much hope when it comes to signaling for potential outlooks. Traders might have given up in trying to show more support for BTC/USD rates not to drop further.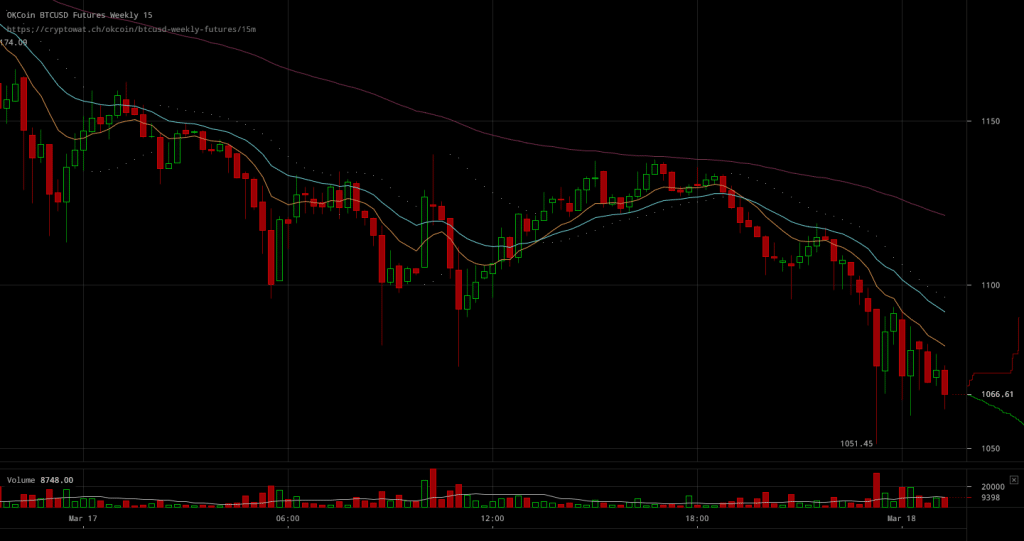 OKCoin BTC/USD weekly futures are following through the bearish movements live bitcoin markets are going through with some slightly exaggerated rates. Although the margin between futures and live prices isn't as great as it was throughout the days in which the market was at its peak, its mere existence after such developments showcases that many traders might be preparing  for further negative developments.
All in all, it's important to note that the pressure bitcoin markets are currently being under is extremely strong. Many traders are cashing out through those days yet bitcoin prices are still sustained above post rise levels. However, the duration of the pressure will certainly determine the longevity of its potential effect.