The first Wednesday of every month in Amsterdam offers a unique opportunity for every bitcoin and blockchain enthusiast.
This month, I took the opportunity to attend this event and to share with you information about what happened and what was discussed. Read this article to read more about what was presented, who was speaking, and to see some pictures from the event.
The hosts

Before we get started, I would like to introduce you to the host of this event, BitcoinWednesday. It is the single largest conference that supports the propagation of the Digital Currency Revolution in the Netherlands.

The event itself is located at a venue called Rockstart, which is a startup incubator that helps young technology businesses grow and succeed in the marketplace. They spent the last 5 years building their international entrepreneur community, and have helped many different companies achieve their goals.
The Speakers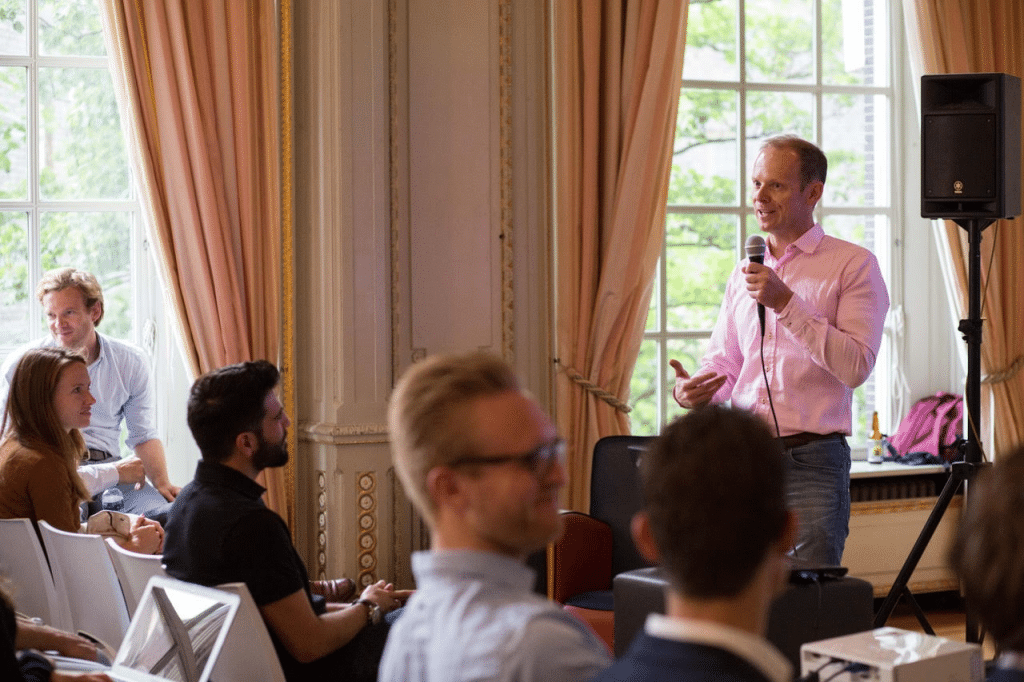 This month, the conference was led by Rik Esselink, who previously was a Managing Director of Philips, Taser, and he currently works with a California-based company called Ring. He's been active in the Amsterdam Bitcoin community for many years.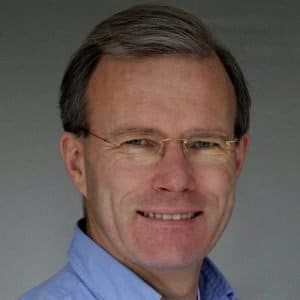 One of the major speakers at the conference was Egbert-Jan Sol, who is working for TNO Industry, researching and developing innovative solutions to society's problems. He's been working with the Dutch government about blockchain solutions that will increase the quality of life for citizens in the Netherlands.
He gave an impressive presentation about how blockchain technology is taking the world by surprise, regardless of the fact that the technologies associated with blockchains exist since the early 90's. Until 2009, when the mysterious Satoshi Nakamoto released his paper, detailing the peer-to-peer electronic cash currency we know today as Bitcoin.
He further compared this technology to a time when TCP/IP was a new and unfamiliar technology, which exploded as the internet gained in usage and traction. In a similar fashion, today we find ourselves at the forefront of the wide acceptance of this trust-less technology, that holds the promise to deeply transform society.
He explained that blockchain technology is rapidly becoming very complex, due to the fact that so many different parties are communicating with these databases. This only strengthened his following argument, to create a roadmap to transforming already operational cloud solutions into blockchain-based solutions that will support the functioning of sensible businesses.
He finished the presentation with an insight into the Dutch Blockchain Coalition to work on a solution to create reliable digital identities on a platform that is scalable and privacy-centric.
---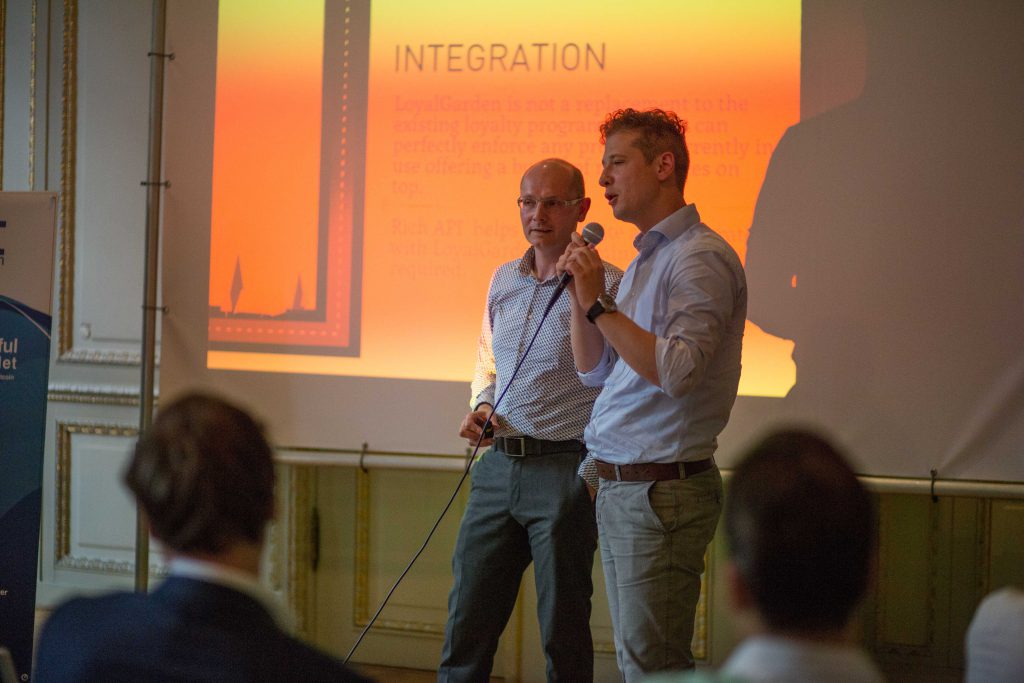 Ron Dijkstra is the CEO of LoyalGarden, a blockchain-based company that strives to bring innovation to the loyalty program market.
Ron, together with his colleague, Kiril Ivanov, who is the CTO of LoyalGarden, gave an impressive presentation revealing the complexity of the market, and a couple of startling problems that are already happening on a daily basis.
Their product will enable consumers to transfer their loyalty points and translate them into points for other programs.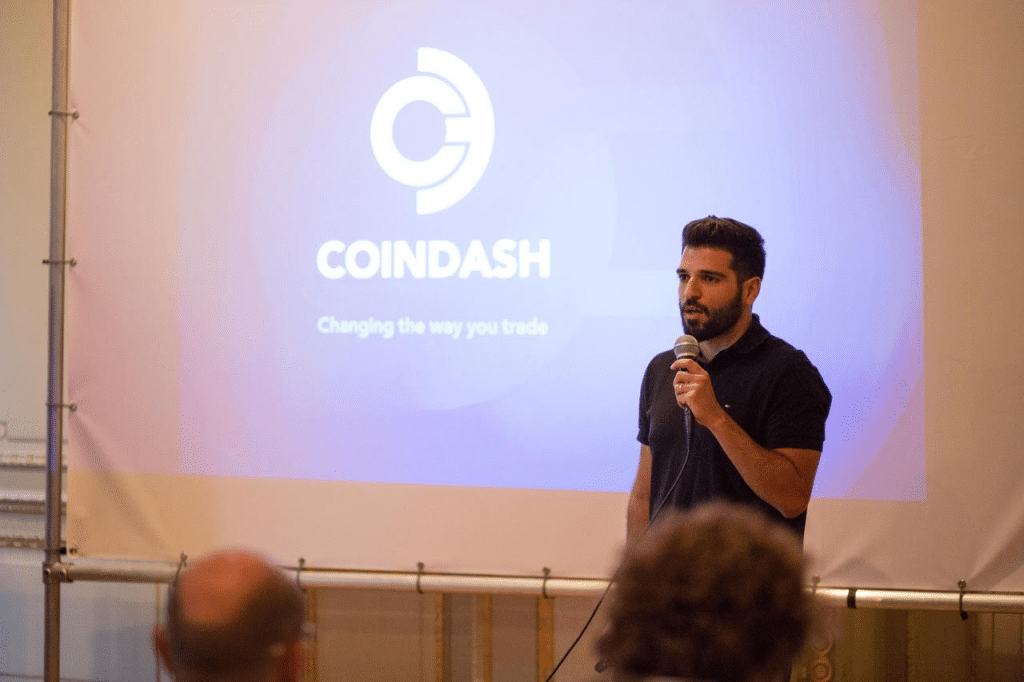 While currently the Marketing Director for CoinDash, Ram has been active in the cryptocurrency ecosystem since 2013. Primarily as an investor, but also as a marketer, helping companies achieve their ICO goals. Before CoinDash, Ram has worked with Matchpool where he helped coordinate their ICO.
The Companies
This product will enable consumers all around the globe to earn, store, and transfer loyalty points using a digital wallet. It will save them time and money, as well as completely eliminate the possibility of having your loyalty points become nonredeemable, especially in cases where you lose your loyalty card.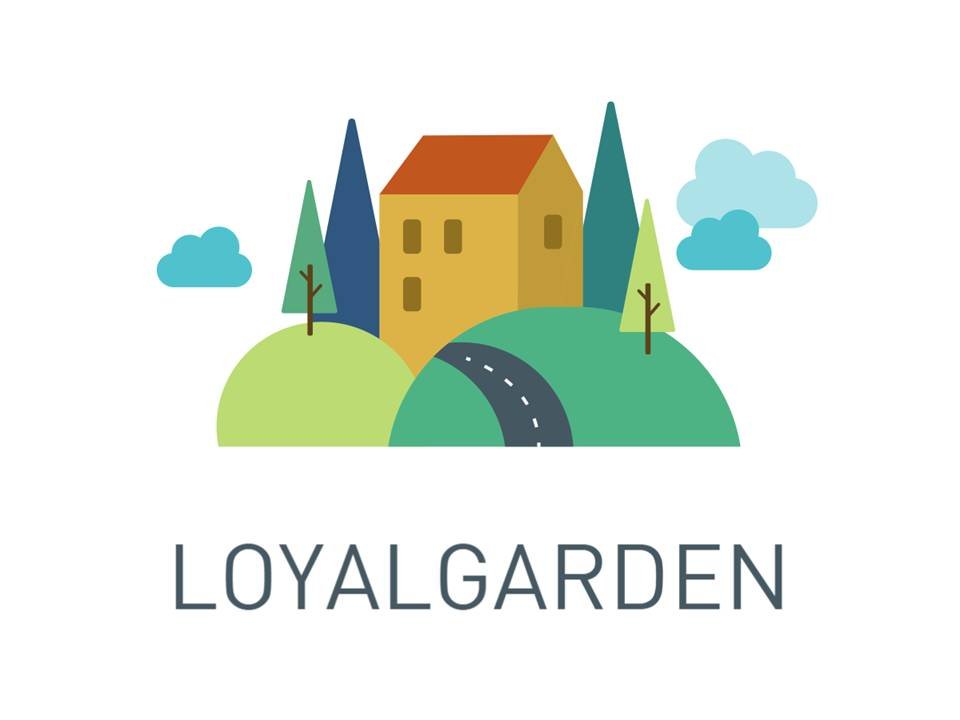 Beyond the normal collection of these loyalty points, LoyalGarden wants to create an ecosystem where all of the programs run parallel to each other, have real world value, and are interchangeable. This means that every company that signs up their loyalty program with LoyalGarden will create their own token, which will be upheld by a blockchain.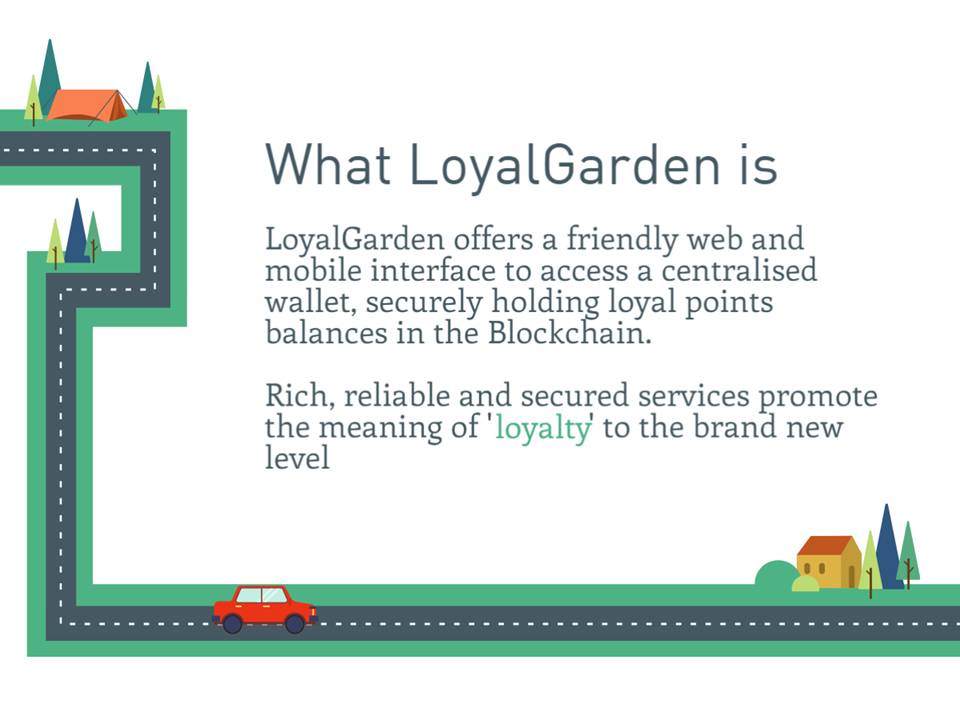 As we learn from their presentation they have high aspirations to disrupt and enhance the loyalty program market. It is up to us as consumers to accept this new habit in our lives for savings and help them achieve their vision.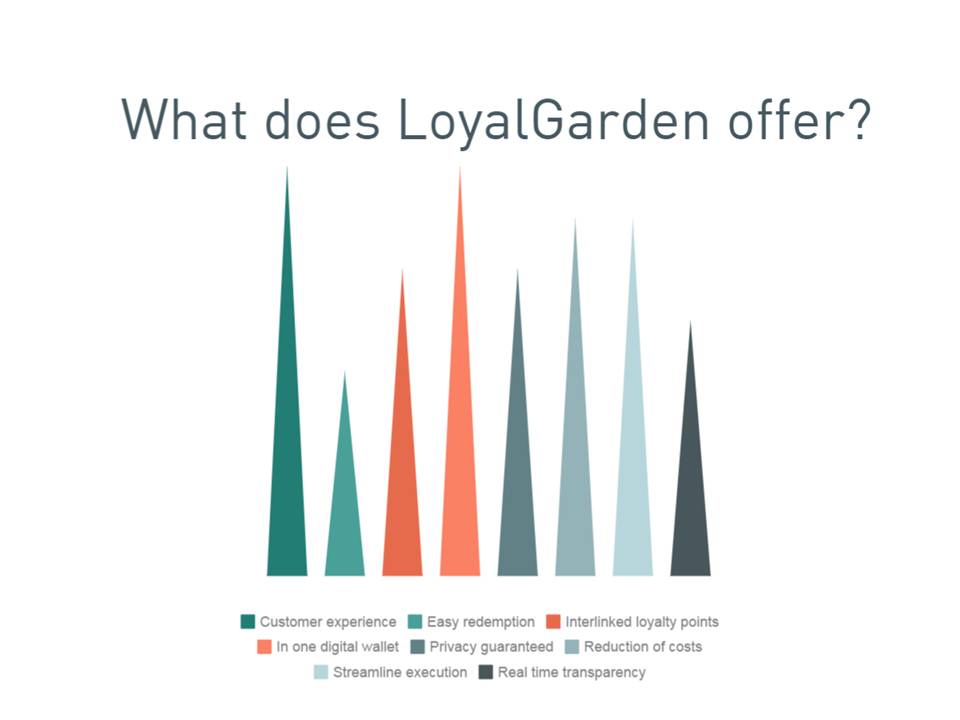 Companies that enter this market early will inevitably be ahead of their competition in the future. Implementing blockchain technologies into their business model will enable them to learn, grow their company, and anticipate future market movements that will influence their profit margins.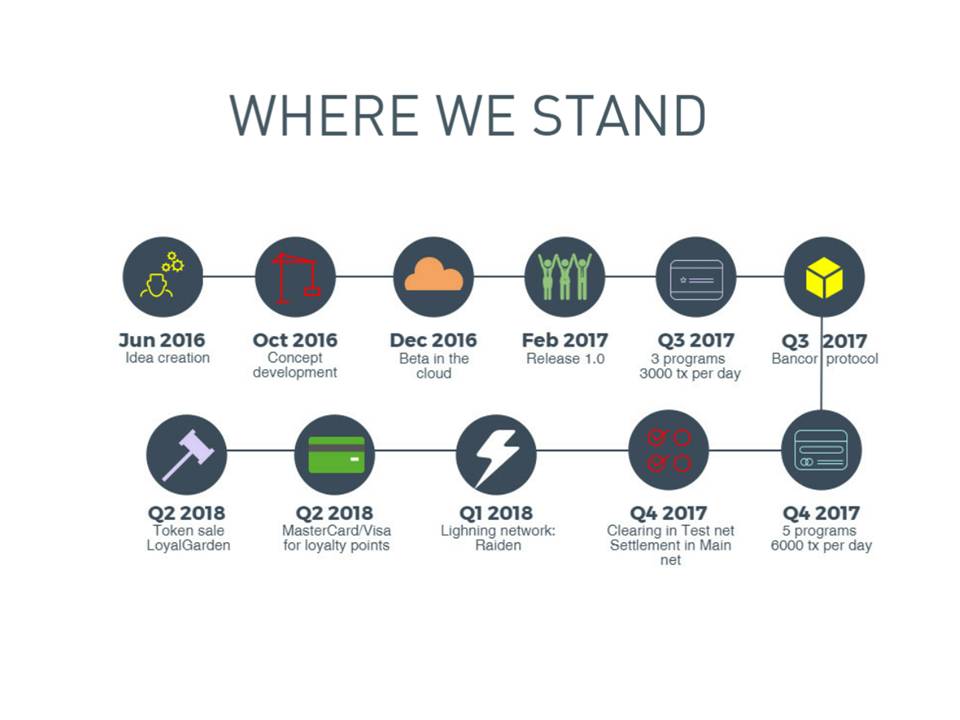 Created with traders and investors on mind, CoinDash is a tool that helps you manage your cryptocurrency portfolio. It is going to provide you with the opportunity not only to see how your investments are doing but also to compare your performance between different possibilities.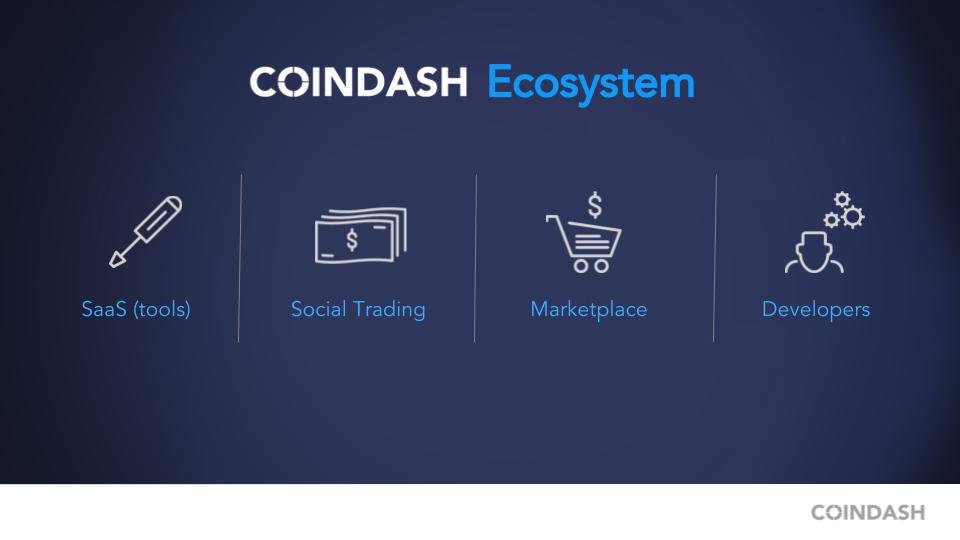 Wouldn't you want to know if you made more money by holding onto your BTC instead of investing into another ICO? The example shown below is one way that this tool can help you evaluate. This person made a profit by investing in different currencies, but not as much as he would have made by keeping his investments into Ethereum. It is quite easy to see how everyone that trades cryptocurrency can benefit from this tool.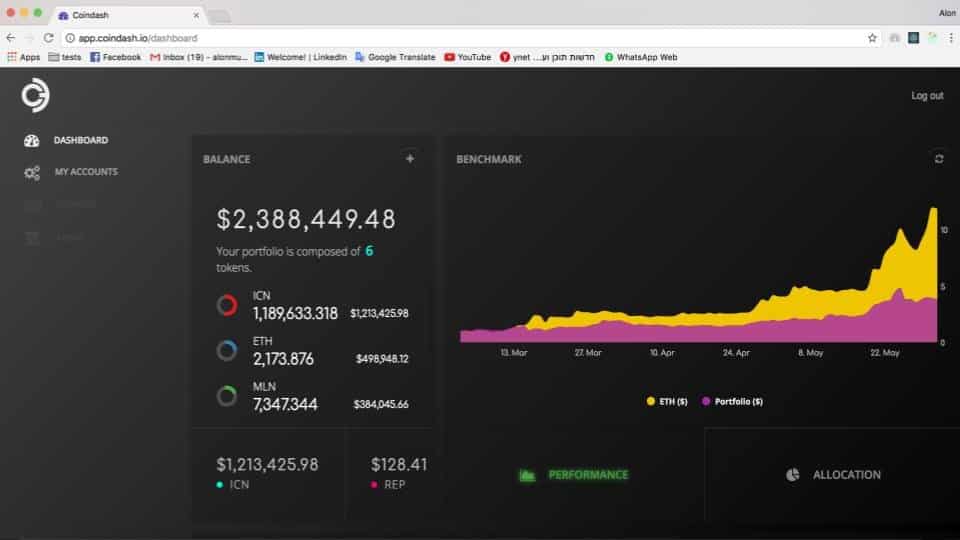 Their ICO will open up in the near future, as you can see on the graph below. The tokens issues by the network will be used to coordinate some of the unique features that the platform offers, such as copy-trade (which enables you to follow a prominent trader and get information about his movements).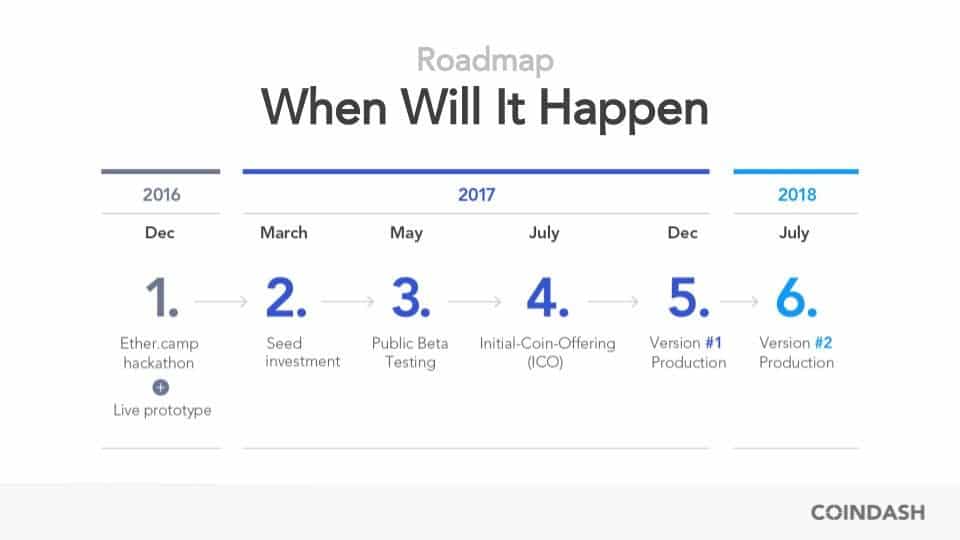 Summary
This was the report of the 48th consecutive Bitcoin Wednesday Conference in Amsterdam!
The Bitcoin ecosystem keeps going forward and pushes innovation all around the world. We are at a stage similar to how the internet was in the 90's. Blockchain will continue to play an increasingly important role in the development of human society and the informational systems we use every day.
This event also helps Bitcoin enthusiasts and entrepreneurs network within the community here in the Netherlands. Most of the delegates at the conference remained for a couple of hours simply exchanging ideas and networking with people. If your project is related to Blockchain, it is a very wise decision to attend one of these conferences and present yourself in the best light.
Special Thanks