Bitmain Technologies is the leading developer and retailer of bitcoin mining chips (ASICs). They are the creators of the most power-efficient miner, the Antminer S9, and run the currently largest bitcoin mining pool, Antpool. Huawei also doesn't need any introductions since it is China's third largest smartphone producer and a brand that has worldwide recognition as one of the top performing smartphone companies.
They merged their business interests due to the political restrictions about cryptocurrencies in China where the government collaborates with regional telecommunication providers to prohibit the use of the Google Play Store and the Apple App Store. Android and iOS smartphone users thus are currently not able to download some cryptocurrency related apps. Perceived as an effort to restrict cryptocurrency exchanges on the Chinese mainland, the restriction led these companies to respond in a straightforward manner to the changes.
On a side note, the Chinese government also suppressed digital coin mining, by restricting people's access and trading capabilities for their Bitcoin and other cryptocurrency assets. Previous to this, they had outlawed Initial Coin Offerings (ICOs) altogether. However, it's not yet forbidden to own cryptocurrencies.
Bitcoin in the Palm of the Hand
Bitmain & Huawei joined forces to demonstrate bold resistance to China's harmful cryptocurrency policies and bans, causing Bitcoin to step up in the ecosystem and they caught the public's eye when they announced their collaboration. The Bitmain-owned BTC.com made an introduction of their own Bitcoin wallet app in Huawei's app store called "AppGallery" as the first of its kind on China's market. Customers who buy a new Huawei or Honor smartphone from the P20 model and upwards will have the BTC.com wallet app already pre-installed on their device, while older models will start being updated with the new feature later in the same quarter.
Crypto-savvy Huawei phone users will be amazed to find out after downloading the Bitcoin wallet from the App Gallery, that BTC.com is conducting a giveaway of a cirrently unknown "starting amount of Bitcoin" to new users. The business interest of the companies is to help "millions of people" to send, receive and exchange Bitcoin or Bitcoin Cash with friends and family. The company is also looking forward to promoting Bitcoin mining, which is directly connected to their primary interests as Bitmain has both a cloud mining service, and a hardware sale business.
The BTC.com wallet has been a top-rated app among bitcoin owners which is evident from having billions of USD worth of Bitcoin and Bitcoin Cash transactions since its launch in 2015. Now it is available to millions of Huawei (and Honor) clients to gain a first-hand experience and have direct access to a Bitcoin wallet on their smartphones fresh from the store. This move from Huawei most notably impacts the Chinese market, due to restrictions not existing in other markets. BTC.com's vice president of Business operations Alejandro de la Torre explained, that "BTC.com is democratizing Bitcoin by breaking down barriers to entry and ensuring new users can access Bitcoin and Bitcoin Cash in a simple, secure and trusted environment."
Mobile Cryptocurrency Payments
The present economic situation in China is very favorable for crypto adoption. China is a global leader in mobile payments and the economy functions almost entirely cashless. This opens up the opportunity to replace fiat currencies with cryptocurrencies as a payment of choice. Huawei's operations directors probably share the same goal, however they also profit in another way. The last couple of years, China's smartphone sales have plummeted due to minor design and software upgrades from older to newer smartphone models, thus not motivating customers to invest in purchasing new phones. By incorporating BTC.com as a standard app on their smartphones, there is more motivation for users to continue using Huawei and to consider buying Huawei products when it is time to buy a new phone.
Chinese usage of mobile phones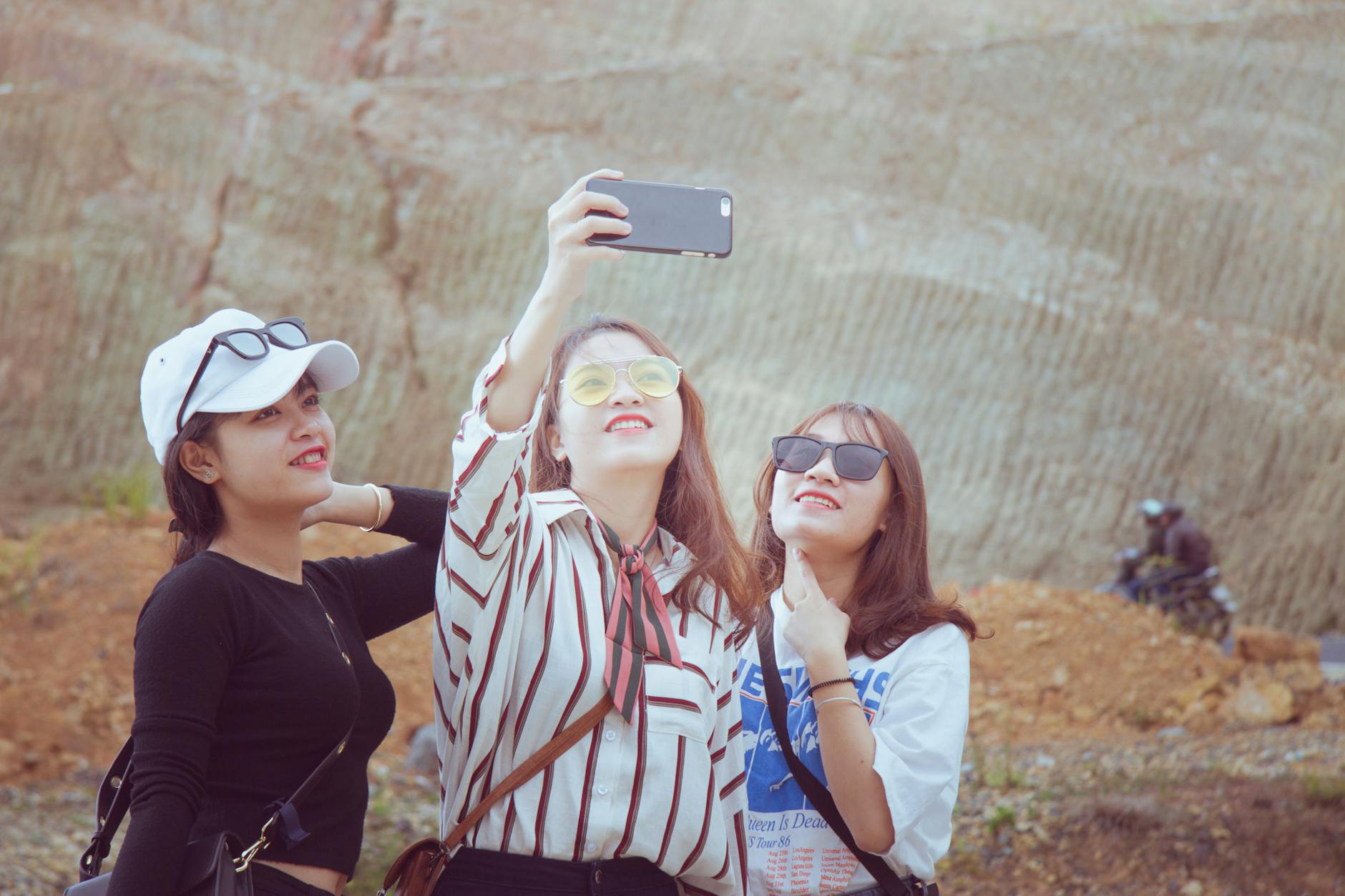 This year is the first time in China's history when the number of people who use internet for entertainment on smartphones outnumbered the people who watch television for the same reason. "People in China will spend more time on their smartphones and other mobile devices than watching television for the first time this year. Chinese adults will spend two hours and 39 minutes a day on average on their mobile devices, compared to two hours and 32 minutes watching TV" was the result of a market research conducted by eMarketer about media usage in China, particularly by millennials.
Additionally, in March Huawei announced another ambitious project, developing a smartphone that is going to support decentralized applications (DApp) operating as Blockchain-as-a-Service (BaaS) platform oriented to develop smart contract services for companies and enterprises. There's also the Hyperledger blockchain consortium led by the Linux Foundation, of which Huawei has been a member since 2016. Huawei's vice president of mobile services, Jaime Gonzalo, explained that the company expects expansion in cryptocurrency "adoption habits" worldwide. The Chinese Government considers an implementation of blockchain standards by the end of 2019, which would represent a compromise between the Government and technological progress.
Featured Images via Pexels.