BTC saw an unusual spike in activity yesterday, April 29th. In the past, 24 hours Bitcoin has risen up by 18.66%, the mempool was briefly overloaded, and some exchanges were barely keeping up with the activity. 
Let's start with the price.
But before that, I just want to let you know that this is not financial advice, I'm not even a professional trader. I'm just a guy that's invested 3+ years of his life writing about crypto and blockchain tech.
Is BTC headed to $10,000?
If you ask Billy, yes, suddenly after all of the "blows to Bitcoin" the time for Bitcoin is nigh. Forbes is saying yes it's going to $10k, Coinbase's Daniel Cawrey says it's FOMO time. I mean, it's crazy, but this is what the news should look like if you ask Forbes.
We also say that it looks like BTC is going to break $10,000. But we also don't have any expert traders on staff. But in the spirit of trying out new things, we visited Kraken and tried to see how much support is available on the bid and ask sides of BTC.
Keep in mind that these values constantly change, so they may not be accurate at the time you are reading this.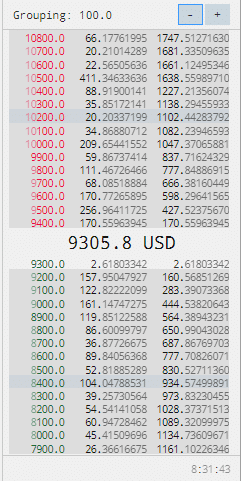 But from the looks of it, there is a lot of resistance (at least on the Kraken exchange) starting at the following price ranges.
And support on the other side on price levels of:
Depending on how strong the push will be, the price can go either way. There is enough room for it to fall and it's unknown whether investors will be willing to push through 873 BTC worth of resistance to get to $10k. The resistance seems to be growing though.
Today will be a critical day that will decide where BTC will end up. I would be inclined to say that it will fall down, but that may also be to my bias and desire to buy it at a discount, having missed my opportunity.
Mempool meltdown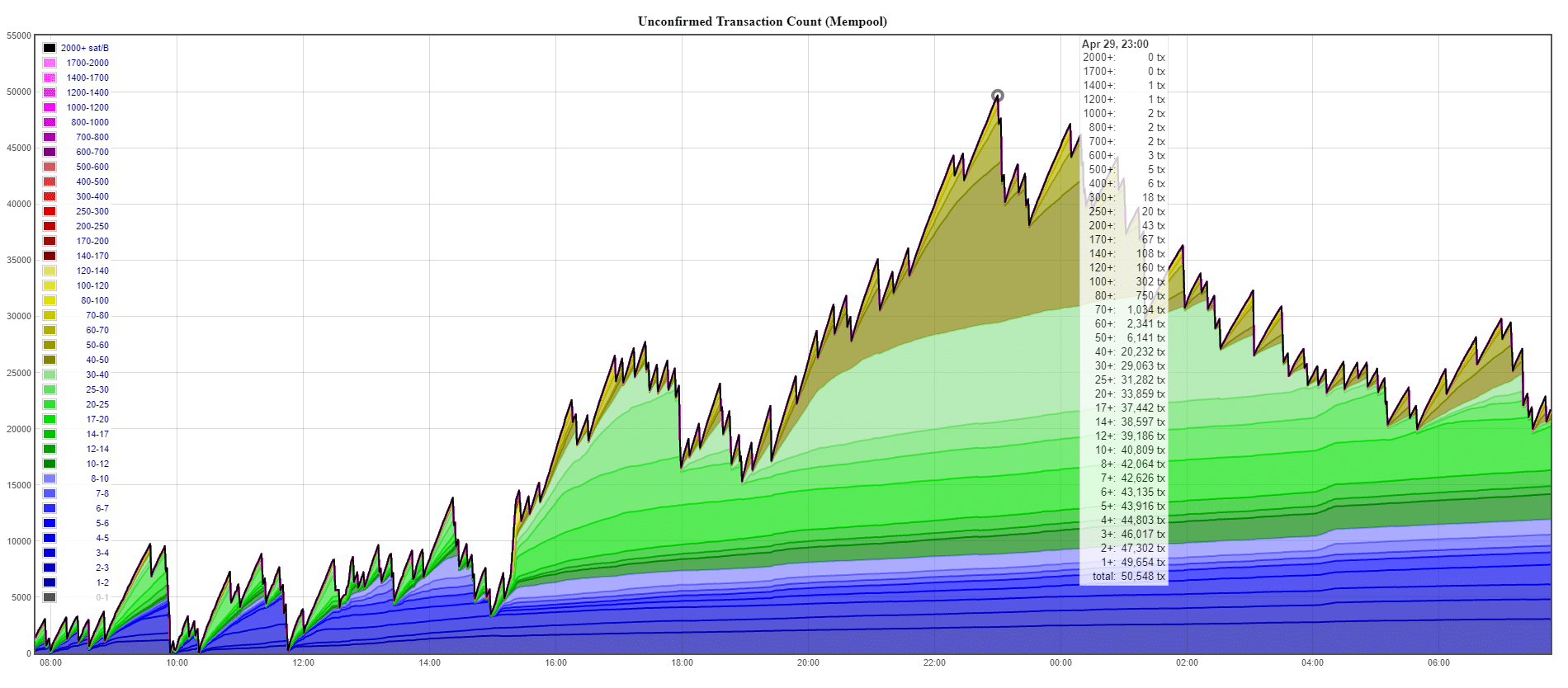 Once the BTC engine had some steam, more and more investors started piling into the market. This caused significant strain on the Mempool, at one point generating a 50k bitcoin transaction backlog. This image above represents the highest peak of activity in the past 30 days.
Exchange Trouble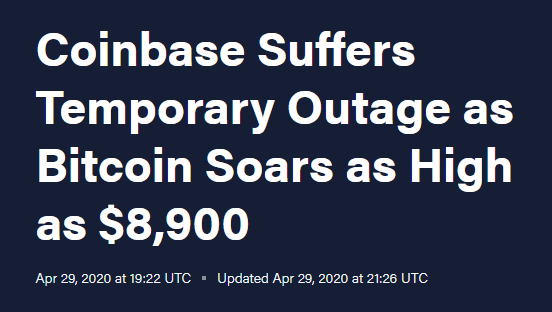 During the worst of it, Exchange servers across the board were struggling to deal with the demand. Coinbase, Blockchain, and Kraken all reported issues, with Coinbase suffering temporary outage, according to Coindesk.
Yesterday was Coinbase's one of rare days where their exchange broke down from upward pressure. Most of the other times when this exchange has had trouble keeping up (even though they are the largest US-based crypto exchange) was when BTC was shedding massive amounts of value in a short period of time.
These issues were created by Bitcoin gaining a massive amount of value in a short time.
What are your predictions?
For us, it's unclear whether the rise in value is in a direct correlation between influx of cash through the stimulus check and increased interest in investing in BTC, or simply a  masterful manipulation by whales who want to dump the price.
Where is Bitcoin going to go? What is going to happen to the price?
Let us know what you think in the comments!