September has come to an end, and with that, the last of our ICO roundup articles is now live. What a month it's been! Regardless of the fact that people are saying that it's a bearish market a total of $128.463.682 was raised in the first three weeks of September.
This week (and a couple of days) the total amount raised is $28.393.531, bringing the total to a whopping ~$157 million. Of course, this is nothing compared to EOS, but EOS is the exception in this marketplace.
The rating lists are filled with projects that have failed, and of course, we don't speak about them. The only thing I can say is that creating these lists of successful ICOs has made me feel like a vulture, flying high in the sky and looking around for food. Except, you know, I ignored everybody that died along the way and included all those that succeeded in achieving (a part of) their goals. Opposite of vulture is appropriate.
Wrapping up the September series, with the latest projects to fulfill their fundraiser goals, but before we continue with the list, a short word about the future of this series. There's been some support and interest for more content like this, so we are going to continue to create this type of article throughout October as well.
With that being said, let's get into it.
---
Rubius
The Future of Finance
Trying to solve the problems that prevent mass adoption of cryptocurrency is not a small task. According to Rubius, the two biggest problems are the volatility of crypto, and the lack of high-quality software. I don't particularly agree, but then again, I haven't raised $1.8 million on my promise to improve cryptocurrency adoption.
Rubius Incorporated is a blockchain software company which is focused on creating crypto products, services, and solutions. For the purposes of the project, they promise to create a payment app called Aryl and a cryptocurrency exchange called Rubiex. The app will have some of their "Volatility Shield" technology, while the exchange will provide a way to trade, but also merchant tools, payment gateways, POS systems, and access to a blockchain platform.
Personally, this project does not excite me, and I don't see a lot of value in what they are doing. On the other hand, I'm just a single person, and I actually hope they prove me wrong. What do you think?
ICO details:
Token
RUBY
Price in ICO
0,0295 USD
Country
USA
Whitelist/KYC
KYC
ICO start
21st Aug 2018
ICO end
25th Sep 2018
Total Raised in ICO
$1.848.705
---
Pool of Stake
Pool for Proof of Stake Blockchains
This one is an interesting concept, which provides a very smart solution to people that support Proof of Stake cryptocurrencies. They want to create a single location for all of your POS efforts, where you can co-mine with other people on the platform through smart contracts.
They will generate two ERC-20 tokens. PSK and IOU, where the former is used to provide discounts and withdrawal fees to users, and the latter is used to write down the user's investment.
Pool of Stake is essentially an investment platform, where users have the opportunity to manage a portfolio of activated POS investments. The major challenge will be to build up the credibility and safeguard against hackers. This is certainly doable, and it all depends on the team and their tenacity. For now, they've made some progress by raising $2.3 million through their fundraiser.
ICO details:
Token
PSK
Price in ICO
0,3480 USD
Country
Switzerland
Whitelist/KYC
KYC
ICO start
20th Jul 2018
ICO end
30th Sep 2018
Total Raised in ICO
$2.320.000
---
Tokenize Emblem
More than just a Digital Currency Exchange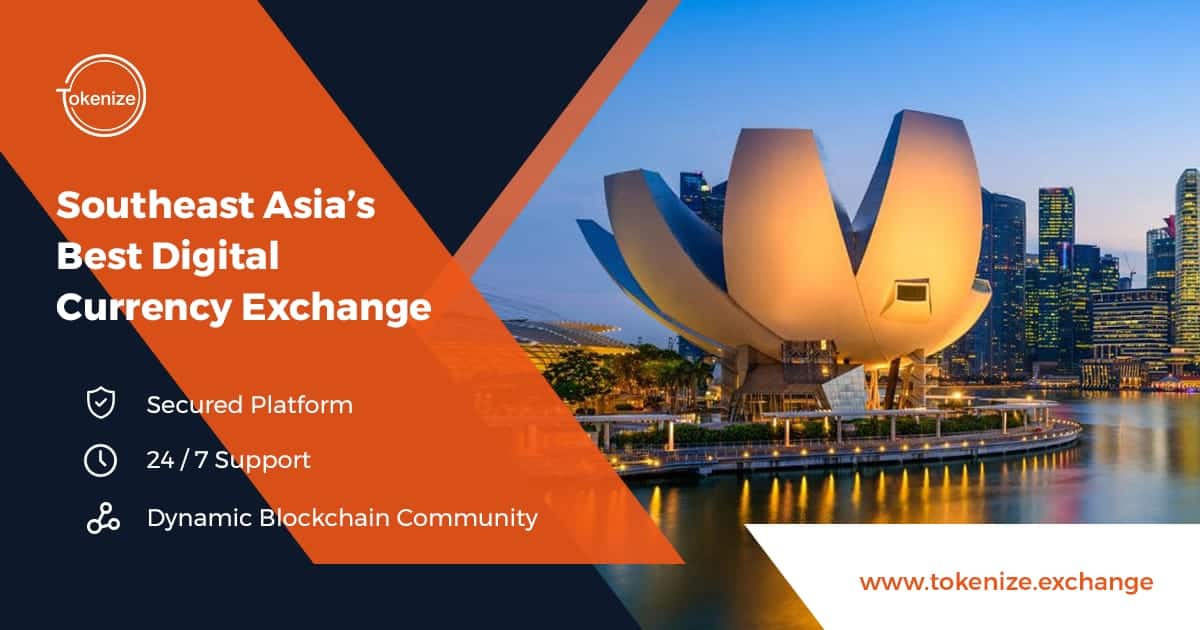 Operational crypto exchange decides to go to ICO. Sounds like an interesting choice. They started their work in February 2018, and have decided to start an ICO on 24th of September. Only lasting a week, during which they manage to raise $3.4 million. Not bad.
Their token is based on Ethereum for now, but the long-term goal is to become an independent blockchain network based on Proof of Stake. They will call this new network XChain.
This project is also not that innovative, and they don't offer a lot of potential for growth. But the exchange business is an ongoing one, and all it takes is for a competitor to make a few significant mistakes. That's when the tables turn. Best of luck though.
ICO details:
Token
TKX
Price in ICO
0,2905 USD
Country
Singapore
Whitelist/KYC
Both
ICO start
24th Sep 2018
ICO end
30th Sep 2018
Total Raised in ICO
$3.486.300
---
Accounting Blockchain
The Future of Accounting at Your Fingertips
Accounting. The nightmare of all creatives. The cash cow of everybody that loves repetitive work and a lot of data sorting. If this project succeeds on a large enough scale, both this nightmare and the cash cow will disappear. They plan on creating the business transaction platform that automatically generates relevant bookkeeping records, completely eliminating the need for accountants.
There is a great reliance on other businesses starting to use this platform and if the project wants to succeed, they will need to enable the instant exchange of fiat to crypto and vice versa. I mean if the point is to facilitate large enough benefits, blockchain companies can not ignore the existing business tendencies and hope that the entire world starts to use the technology in a timeframe that is suitable for survival of the company itself.
There is a lot of loopholes and inefficiencies in the world of accounting, combined together with legislation, and even tax administration and regulation. Hopefully, the accounting blockchain will help solve some of these issues.
ICO details:
Token
TAB
Price in ICO
0,0100 USD
Country
Malta
Whitelist/KYC
Both
ICO start
15th Jul 2018
ICO end
30th Sep 2018
Total Raised in ICO
$4.000.000
---
LEXIT
First Marketplace for IP and Entire Companies
A marketplace that enables you to sell startups, intellectual property, copyrights, and code. LEXIT uses blockchain technology to streamline the Merger and Acquisitions process through tokenization. On top of this is also offers the elimination of third parties, and enables (for now in an unknown way) a fairer appraisement process.
LEXIT claims to make the purchase of intellectual property as simple as buying a car or a house. Additionally, it claims it is (or rather will be) four times as fast and four times cheaper than current costs associated in the process.
Their vision is to empower entrepreneurs to communicate the value of their assets on highly liquid marketplaces without overpriced payment processes and paywalls to slow them down.
ICO details:
Token
LXT
Price in ICO
0,1929 USD
Country
Estonia
Whitelist/KYC
Both
ICO start
19th Jun 2018
ICO end
30th Sep 2018
Total Raised in ICO
$4.000.000
---
Ubex
Artificial Intelligence in Advertising
The widely advertised Ubex project has finally come to an end, with over $5.1 million raised capital in their four-month-long ICO. Their promise is fascinating, and we are looking forward to seeing the fruits of their labor.
They want to use neural networks to collect data about publishers and visitors, process this data and serve the most relevant ads for the visitors, and most profitable ads for the publisher. They call themselves a decentralized advertising exchange that connects all major stakeholders in this market, i.e. advertisers, readers, and publishers.
Ubex believes in a better, fairer advertising world, and promises to bring this to market for enabling advertisers to achieve the best results for their dollars. The project wants to train the neural network to present the most actionable ads to readers.
Members of their network would publish these ads, and give permission to the software to choose which ad format is most appropriate for any visitor, which means showing a different version and layout to individuals. This may raise some objections with publishers that want to keep a stable appearance, but if advanced settings are enabled, they can easily resolve this.
What do you think about this project? Is artificial intelligence tracking the behavior of readers and internet visitors an ethical approach?
Interestingly the Ubex platform promises to eliminate the need for marketing experts, but I don't think that we are that redundant. Regardless, best of luck, and I am very interested to see their development, as apparently, this network will eliminate any need for marketers such as myself!
ICO details:
Token
UBEX
Price in ICO
0,0023 USD
Country
Switzerland
Whitelist/KYC
Both
ICO start
21st May 2018
ICO end
30th Sep 2018
Total Raised in ICO
$5.170.071
---
BitNautic
A Tech for Your Shipping Needs
BitNautic is a similar platform to the one coming out from Maersk and IBM in the past couple of months. They want to create a decentralized marketplace for matching the providers and users of shipping services. From importers and exporters, all the way to the ship owners, and everybody in-between, BitNautic wants to provide value for all involved in this chain. They will use Artificial Intelligence for their booking system, a full-time tracking of ships and cargo, and an e-commerce platform for wholesale retailers.
This project is looking at the largest gains from all of the successes we've had this last week of September, at more than $7.5 million raised for their purposes. At first, I was at a blunder, because of what IBM and Maersk did, but then I thought that it is courageous to compete for that market at this early stage. They might as well succeed.
ICO details:
Token
BTNT
Price in ICO
0,4648 USD
Country
Switzerland
Whitelist/KYC
Both
ICO start
11th Jul 2018
ICO end
30th Sep 2018
Total Raised in ICO
$7.568.455
Finale and observations
That's it for September.
I didn't count how many projects have failed, but there was a significate proportion of them that did not see the light of day. And that's how it should be. The Pareto Principle of 80/20 is in full effect even in the success rates of ICOs.
What is fascinating to me is how many of these projects are incredibly weak in their marketing approach, and it's no wonder they don't succeed. ICObench also has some sort of problem with the market valuation. There was a significant number of projects that showed they have finalized their ICO and they have raised an X amount.
Visiting these projects showed a different picture however. Some of them were at stage one, others months before their ICO, and lastly the most irresponsible kind i.e. the people that leave open payment functions on their website, even after their ICO has finished. I like to joke they are out celebrating, but at the same time, it's on their expense, as they were not included in any of our reports.
We just cannot risk sending you to a website where you might get tempted to invest. I mean, I'm not Ubex, so I cannot predict these things, you know? Finally, I want to bring attention that this is mostly a problem with marketing managers not updating their tracking information, most likely due to the workload involved in doing these activities.
All in all, this has been an interesting experience, and I've personally learned a lot about the ICO market. The series has been well-received and will continue through October. Words of support, likes, shares, retweets, comments are all welcome.
Till next week!