This article will review one of the most popularized cryptocurrency exchanges of late, Binance, and many will be surprised to find out that Binance is much more than just a cryptocurrency exchange. Beyond the exchange, Binance also offers three more platforms that provide various services. The first one is a startup incubator, the next one is a platform for ICOs, and their latest addition is a coin information website.
So, in reality, Binance is a platform for cryptocurrency that offers significantly different services, similar to how CoinBase operates. In this article, we are going to cover all services offered on the platform, their most important features, and relevant information specific to each product.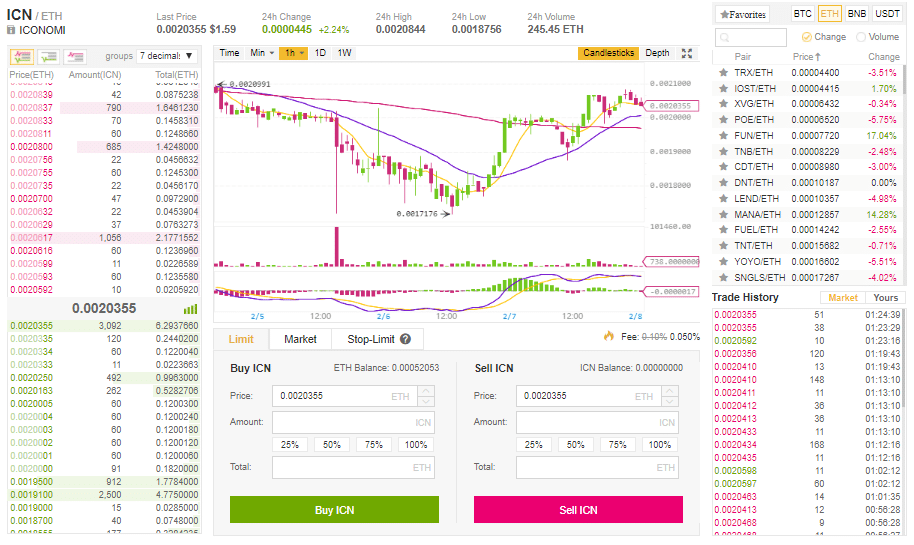 At the time of writing Binance supports 117 cryptocurrencies across four trading pairs that are available for trading BTC, ETH, BNB, USDT. Not all of these pairs have the same trading opportunities available to them, but the variety is wide enough for you to be able to execute and invest in a wide portfolio of cryptocurrencies.
Unfortunately, there are no deposits available for fiat currency, but if you've already managed to purchase cryptocurrency, Binance is a pretty great spot to hold and wait for great moments to execute a trade.
Basic and Advanced Exchange
The basic exchange chart gives you all of the relevant trading information that you need to execute your ideas. You get to select a trading pair, and you are presented with:
a standard candlestick graph
the order window
an overview over all of the buy and sell orders,
the recent trading history of the network
your open orders
your 24-hour order history
You can make three different types of orders on Binance, i.e. Limit, Market, and Stop-Limit orders.
The advanced version hosts a different look at the chart, offering a wider perspective. The only real update from the basic version is the addition of the ability to use indicators. They are useful for doing technical analysis on a chart, a skill reserved for experienced traders and stock brokers. The rest of the information is exactly the same as the basic exchange view.
Referral Program
With one of the best referral programs, Binance managed to attract a whole lot of attention. The scheme is simple.
Get your link.
Invite friends.
Recieve 20% in trade fee commission on every trade.
Top performing accounts on the platform have earned more than 100 BTC, with the number one account having over 50 BTC above the second best, at 167 BTC. Considering the referral program started on October 27th, it is quite a sizeable amount to collect in just a few months.
Mobile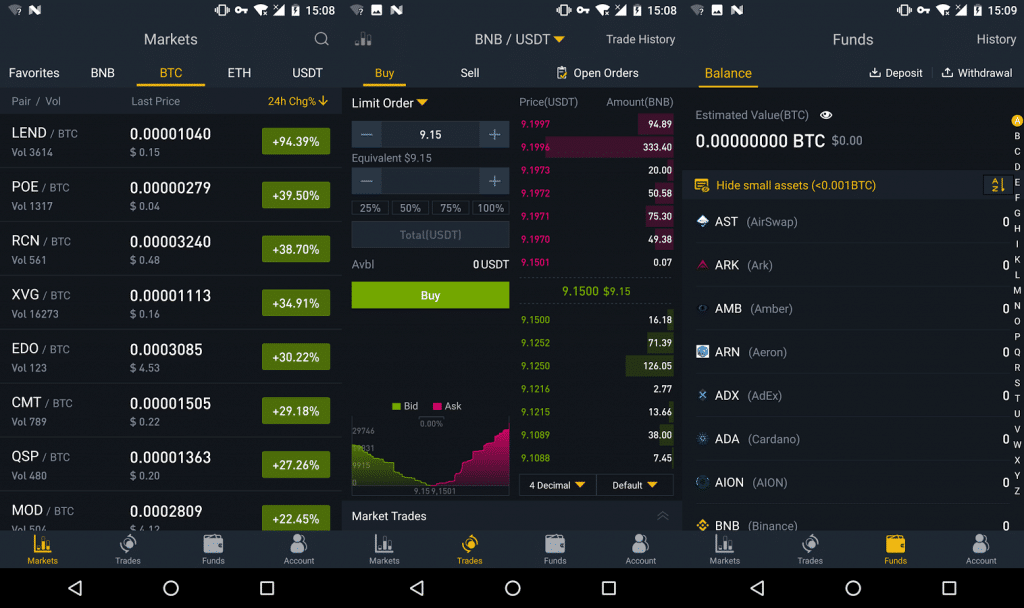 The exchange has their own app on both Android and iPhone, and both of them offer the full functionality of the platform. Easily trade on the go with the Binance mobile apps.
The windows downloadable offers the same full range of opportunity that the web and mobile applications have available. The added benefit of having an icon directly on your desktop is a quality of life feature for many traders.

Binance is still considered a startup, and regardless of this fact, they are still successful enough to be able to completely support other projects with their operational profits.
The Labs represents a startup incubator that offers:
Mentorship
Money
Resources
Ideas and Guidance
Listing on the Binance exchange
ICO on the LaunchPad
In return, Binance has a high level of expectations from blockchain startups. Before applying you need to get your whitepaper ready, assess how much funds you need to lead your project to success, and start a company to represent the project.
With these strict expectations in place, Binance is in the perfect position to help teams that have achieved them, and guide them through the wild crypto-startup waters.
Startups, in general, are pretty wild to lead, and having a partner such as Binance to support you is an amazing way to kickstart your success and get there relatively easier.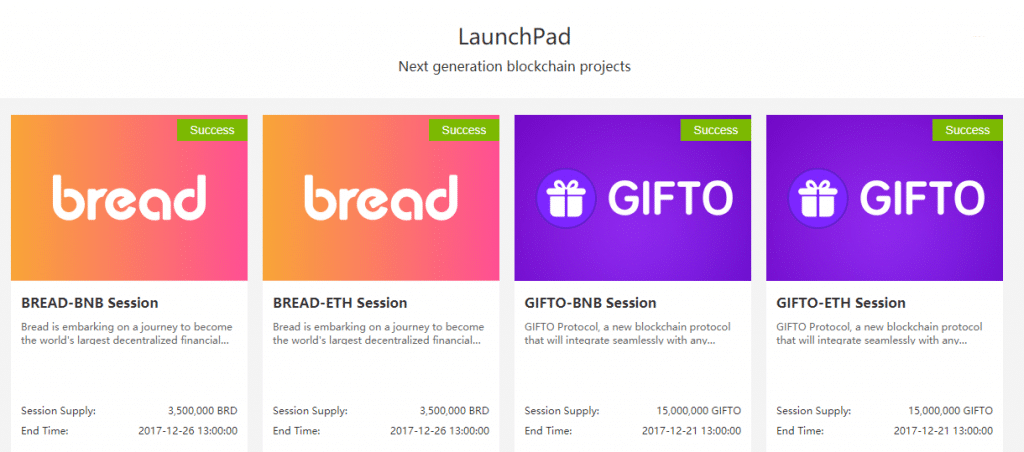 This is where Binance-powered ICO's are conducted. There are two ways for your coin to conduct an ICO through Binance. The first one is the Labs, because every project that goes through them ends up on the LaunchPad.
The second one is to apply directly to Binance to do your ICO on the LaunchPad. This is a relatively lengthy process, which requires the signing of a Non-Disclosure Agreement, under the jurisdiction of the Cayman Islands.
As for the actual costs for going through with an ICO on Binance, we do not have the necessary information. Binance is very big on secrecy and limiting the information flow through the use of Non-Disclosure Agreements, which are required in order to start doing business (of any kind) with Binance.
The ICO's are conducted in sessions for both ETH and BNB (the native Binance Token), and at the time of writing there have been two projects with two sessions each. Visit the LaunchPad to see the performance of past projects, and gain some clarity on how the LaunchPad looks and feels like.
New Coin Information Website (BETA)
The latest addition to Binance product portfolio is the coin information website, that aggregates information about different coins on the Binance exchange. The main goal of this website is to make all of the relevant coin content available to the public on one page. Similarly to CoinMarketCap, where users can find the block explorers, official websites, and whitepapers, but with one very interesting addition.
In exchange for a BNB token payment, Binance info will enable publishers to RSS content directly to the coin page. For now, though, this new addition is completely free, as a way to populate the website with content and generate publisher competition.
Other Important Information
Trading on Binance
Trading on Binance is just like trading on any other cryptocurrency exchange, or a stock market. You get to make deposits, have a full overview over your accounts and funds, and have the ability to generate wallets for all supported currencies.
Customer Support
Currently, only e-mail customer support is available, and you can get it in 8 different languages. They use ZenDesk, a popular customer support software that generates tickets and makes sure that every customer struggle is heard. We've heard only good things about their team and the service they provide.
Security
Beyond creating a strong password, there are additional methods that can be undertaken in order to secure your accounts. I am talking about 2-factor authentication, which significantly reduces the chances of anybody hacking you successfully. You will need a smartphone and an authenticator app such as Google Authenticator.
You can activate 2FA after creating your account and logging in for the first time.
Competitions and Giveaways
Binance is big on rewarding their users, and so far they've given away 9 automobiles. The team is constantly thinking of new ways to generate traffic and promote trading activities, as well as celebrate various occasions.
Conclusion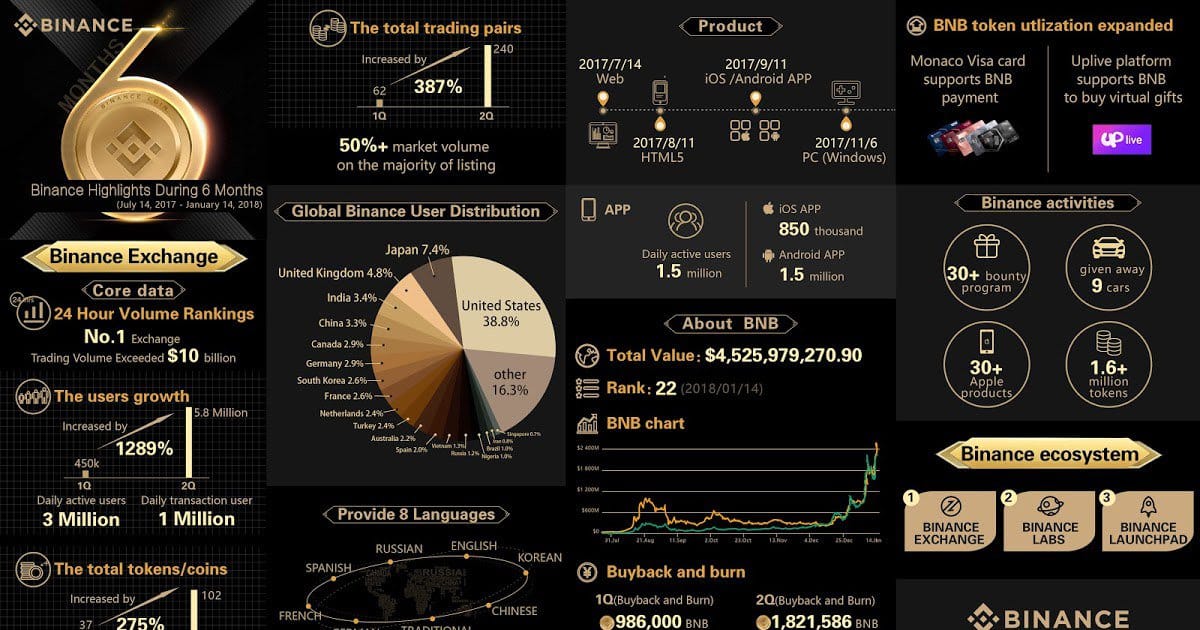 Binance is rapidly becoming one of the biggest and most competitive exchanges on the market. Within 6 months, they have:
Listed 117 cryptocurrencies,
Conducted 2 ICOs,
Developed 8 different products,
Reached more than $1 billion USD in daily volume
Safe to say that they are working really hard to impress the public, and to convince everybody that they are a major competitor on the market.